Patrick Donaghue General Contractor
I am a General Contractor experienced in performing private, commercial, and government construction projects involving a wide range of skills and challenges. These usually require project management and team building skills for several trades, require close coordination between the owner, architect, construction manager, and building inspector, and often have extensive reporting and auditing requirements.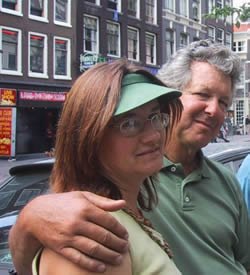 I am married to Carol, between us, we have 4 boys.
I worked my way through high school and college in the construction trades. I invested in and remodeled twelve residential properties in the Marin County areas in the 70's and 80's. I received a General Building Contractor's license in 1979, a Hazardous Certification in 1993 and a General Engineering Contractor's license in 1994. I support and use local subcontractors whenever possible. I have been living in Benicia since 1988.
In 1965, I went in the Army where I became a helicopter pilot. I flew UH-1 "Huey" helicopters for the 1st Calvary Division on my first tour in Vietnam and CH-47 "Chinook" helicopters for the 101st Airborne Division on the second tour. I left the Army to attend school at California State University, Hayward. I graduated Magna Cum Laude in March 1972 with a BS in Business Administration. I then attended the University of California, Berkeley, receiving an MBA in Operations Management in February 1974.
Our business is built on good relationships, honesty, integrity and quality work. Our goal is to deliver professional construction services based on quality craftsmanship in a timely manner. We will deliver experienced and vigilant control of design changes, budgets, and scheduling. Knowing the critical issues to address and the right questions to ask, blended with innovative problem-solving skills, solid research methods, and quality construction techniques, we consistently complete projects on time and on budget.